Hello Sen4CAP Team,
I open this ticket to ask you questions regarding the L4A product and especially the crop type. In fact, I am a beginner but I would like to get the result L4A Crop Type. I couldn't find the information to do so. Indeed, the following documentation: http://esa-sen4cap.org/sites/default/files/02_Sen4CAP_TrainingforBeginners_SystemOperation.pdf doesn't allow me to understand how to properly write the documents that have to be imported.
Regarding my parcels, I uploaded the following shapefile: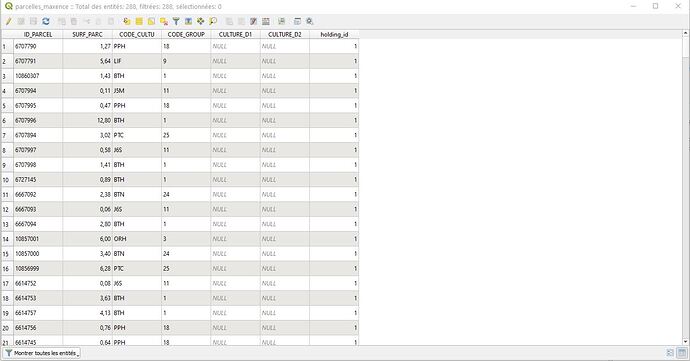 What do you think of my file above?
Then my main problem was the LUT file (LUT for France?). I haven't been able to find any guidance on how it should be written in the forum/documentation, where can I find the information to properly build the necessary files please?
Regards,
Guillaume