Hi Sen4CAP team,
We are running a site for Netherlands from Creodias sample data set. We have run L4C and the Status said Finished. Here are the screen captures.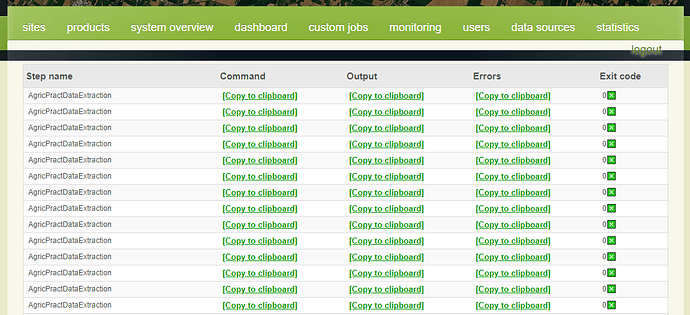 There is no text in the Errors column at all. We use the main configuration file from Sen4CAP forum and I have configured NA and CC files here.
S4C_L4C_Config_NLD.zip (1.3 KB)
For CC, I used the file from Sen4CAP forum. For NA, I used this file.
L4C_NA.zip (29.7 KB)
There is no results in the CSV result file for NA. Here is the capture.

Could you help us on how to fix these files? So we can get the results of L4C.
Regards,
Ant