Hello,
we are experiencing issues with the Sentinel 1 preprocessing. As visualized with the graphs from the GUI we hardly get any successful L2 products for S1: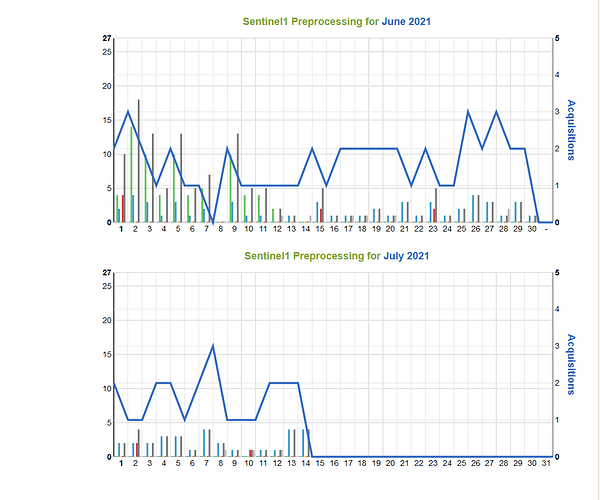 Sophie send an E-Mail on 24th of June, where she was pointing out possible issues for the S1 preprocessing. Here SNAP versions in Sen4CAP v2.0, were stated to be a possible reason.
Can you help us sort this out?
Kind Regards
Jonathan