Hello,
I am running Sen4CAP since the start of this season. Recently I have noticed that S1 products from some orbits stopped being downloaded and processed on 27.5.2021. They were processed without issues until then, and other orbits are being processed without issues until now.
The issue is specifically with orbits 29, 73, 175. Other orbits (22, 51, 80, 102, 124, 153) work just fine.
I am running on CreoDIAS. I have checked and newer products are present in /eodata. What could be possibly causing this?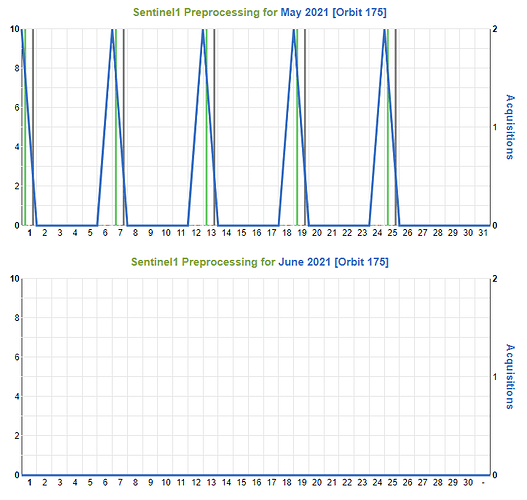 Thanks in advance.
Best regards,
Adam