Dear Sen4CAP,
We created and enabled a new site and the preprocessing for Sentinel 1 starts correctly. But after approximately 500 job ID (all steps have the status "Finished", there are no steps with status "Error") the preprocessing stops.
Our season started at 01.09.2018 and the end date is the 30.11.2019
In the statistics in the monthly preprocessing reports for Sentinel 1 we see some data between September 2018 and May 2019. After May there are no data.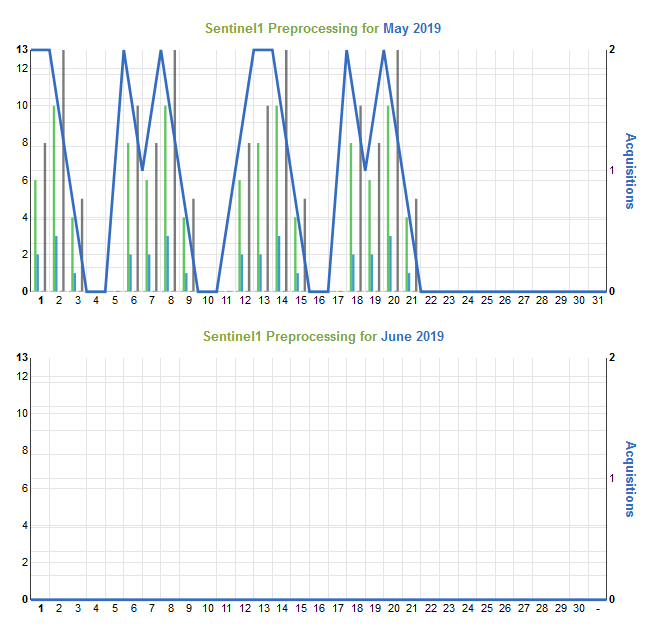 The same using the Orbit acquisation reports: No data between June and November.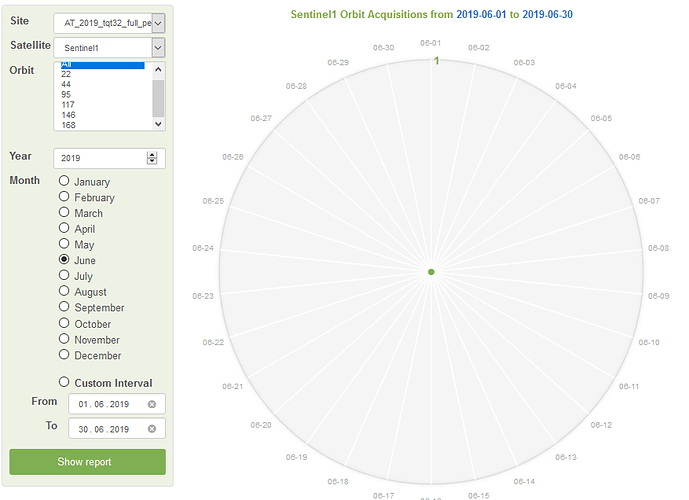 Am I doing something wrong? What is the problem?
Thanks for your help.
Regards,
Tobias from Austria